We offer 20 years of experience in interpreting and translation services
We have been working as interpreters and translators for more than 20 years in a broad area of sectors such as the automotive industry, film and television, politics and law, agriculture, mechanical engineering, medicine, pharmaceuticals and tourism.
We are members of the German Association of Conference Interpreters (VKD) within the Federal Association of Interpreters and translators (BDÜ).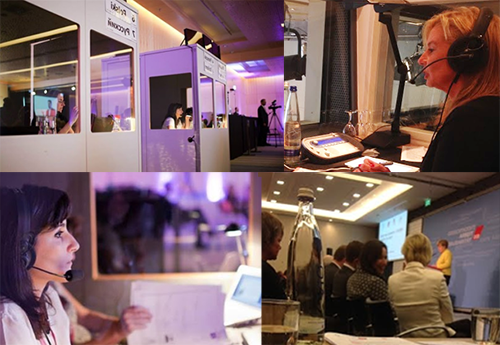 We have worked for the following persons, among others:
Federal Chancellor Angela Merkel
Federal Minister Ursula von der Leyen
Film director Danis Tanović
Ex football player Paul Breitner and Felix Maghat
Walter Veltroni
Helmut Kohl
Eros Ramazzotti
Giuseppe Tornatore
Film directors Paolo und Vittorio Taviani
Enrico Letta
to name but a few.
A selection of companies, institutions and events where we have worked:
The Ministry of Defence
The Ministry of Internal Affairs
The German employment association
Buzzi-Unicem
Bayer
Berlinale
Boehringer Ingelheim
Bombardier
Bosch
BP
Deutscher
Honeywell
Innotrans
The Italian Embassy
Juwelo
Kühne und Nagel
Loewe
Mercedes
Merz
Montblanc
Opel
Orion
Porsche
PUMA
Qiagen
Solarwatt
Braun
Carclinic
Chiesi
The German Association of Trade Unions
Dussmann
Ebay
Eli Lilly
EMO Hannover
ExxonMobil
Evonik
Innotrans
ITB
Fashion
Week
Ferrero
Fornarina
Fruitlogistica
Gewerkschaften
Grüne Woche
SORIN
SPD
Trenitalia
Trumpf
Vestas
Contact us with your request. We will be pleased to offer you our advice and provide you with a non-committing offer.
Out contact data:
We look forward to hearing from you! Your interpreter team